A natural, renewable biopolymer of pure cellulose with broad applications
Biosynthetic cellulose: a nature-identical material with unique properties due to fine fiber network
Evonik recently acquired the German biotech company JeNaCell which has developed a unique technology for the continuous production of biosynthetic cellulose.
The biosynthetic cellulose is ideally suited to medical applications such as wound dressings, implant materials and scaffolds for tissue engineering. There are also further applications in aesthetic dermatology, and cosmetics.
This innovative biomaterial is made through fermentation and can be produced in several forms including nonwovens, films, or fiber suspensions. It is also possible to adjust the properties during biosynthesis to tailor the plant-derived biopolymer to different applications.
Evonik now offers this unique nature-identical biopolymer as part of our portfolio of biomaterials.
Biosynthetic cellulose to treat chronic wounds and burns – medical applications
The epicite hydro product line provides functional medical wound dressings for the treatment of chronic wounds, surgical wounds and burns. Based on biosynthetic cellulose, this soft, skin-friendly biomaterial provides a microclimate to promote healing and can be removed almost painlessly, making it especially suitable for treating pediatric burns. In many cases, epicite hydro can stay on a burn wound without changing the device until the skin is healed – this is a game changer for the treatment of burns.
Wound dressings based on epicite hydro can be customized by size, material structure and shape, material properties, and functionalization.
Tear-resistant material
High liquid absorption and retention capacity
Excellent hydrobalance
Skin-friendly with a soft surface
Nearly painless removal
High adaptability to body shape
Biosynthetic cellulose to rejuvenate the skin – applications in dermatology  
epi nouvelle+ naturelle is made without preservatives and gently supports the natural regeneration of the skin using the cooling, skin-soothing effect of pure water. epi nouvelle+ naturelle is therefore particularly suitable for use in conjunction with peelings, micro-needling, laser treatments, skin intolerances such as perioral dermatitis, photodynamic therapy, and the aftercare of aesthetic procedures. epi nouvelle+ naturelle is available in various individual shapes. All products in the epi nouvelle+ naturelle series are slightly acidic and therefore match the skin's natural pH level.
Moisture and cooling support skin regeneration and reduce swelling and redness
No preservatives or additives
High water content and evaporative cooling lead to soothing and relaxation
Helps to smooth small wrinkles
Supports the penetration of other cosmetic active ingredients
Sterilized
Easy to handle
Painless removal
Biosynthetic cellulose as a drug delivery system
JeNaCell's biosynthetic cellulose is suitable for use as a drug delivery system. Here, the three-dimensional cellulose network serves as a matrix for many possible and different formulations like solutions, emulsions, or suspensions. The nature of the adaptable cellulose network determines the release kinetics. Thanks to the biomaterial's hydro active properties, biosynthetic cellulose can increase skin permeability. Thus, the release kinetics of biosynthetic cellulose-based drug delivery systems can be influenced by both the material and the formulation. Biosynthetic cellulose can be used for drug delivery of typical pharmaceuticals and ingredients that are frequently used in dermatology. The combination of the wound-healing properties of the material itself and the active ingredients such as antiseptics shows much potential for future advanced wound management.
Biosynthetic cellulose as an implant material with superior biocompatibility
Biosynthetic cellulose demonstrates great potential as a novel, nature-identical material for implants. The outstanding features like very low immunogenicity, very high biocompatibility, high flexibility, and mechanical strength, long-term biostability, permeability to gases and liquids and adjustable cell attachment, differentiates JeNaCell's biosynthetic cellulose from other biomaterials. Biosynthetic cellulose can be cultured to grow into the final desired application form, for example, into tubes, membranes, nets, spheres, menisci, or cartilage. It is sterilizable by radiation or heat.
Development services and custom solutions
JeNaCell supports its partners with its expertise in the development and implementation of new applications for this unique material. The versatile base material – biocellic+ – can be used for a broad range of applications, and we work with you to develop your desired solution. The teams at Evonik Health Care and JeNaCell build on experience from numerous projects in the fields of formulation development, drug delivery and medical devices.
BROCHURES
Looking for information compiled in one document? Our brochures offer an overview of relevant details in just a few pages.
Discover more about biosynthetic cellulose
Based in Jena, Germany, JeNaCell (winner of Falling Walls Venture 2017 and recent applicant in the German Accelerator program) was acquired by Evonik in 2021. JeNaCell is a specialist for the development and production of highly pure biosynthetic cellulose with well-defined shaping and controllable structural design for cosmetic, pharma and medical device applications. Find out more about these future-oriented product solutions at JeNaCell's website.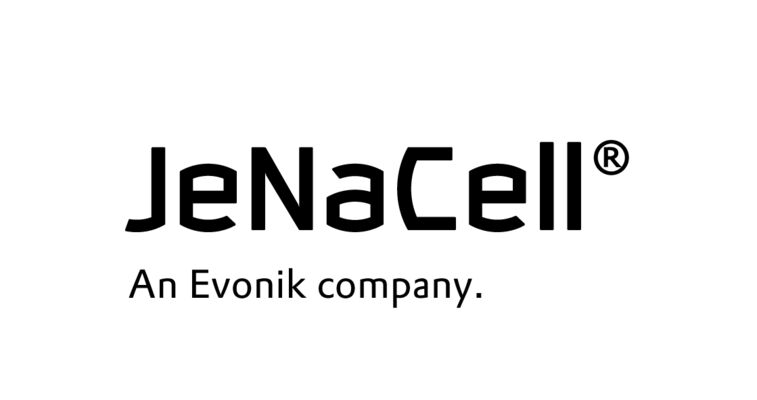 Looking for more information about JeNaCell and there future-oriented product solutions? 
Learn more on the website  ... MORE