Sustainability in pharmaceutical manufacturing 
Sustainability is the guiding business principle of Evonik's life sciences division, Nutrition & Care. Our approach is based on the UN definition of sustainable development: meeting the needs of the present without compromising the ability of future generations to meet their own needs. At Evonik Health Care we consider our footprint along the whole value chain and the  handprint of our products and services along the entire lifecycle.  
What do we mean by footprint and handprint? 
The (environmental) Footprint is a measurement of the negative impact on the environment as result of resource consumption and emissions. 
The Handprint is a measurement of the positive impacts of products and solutions on humans and/or the environment.  
Relating the impact of pharmaceutical manufacturing to the UN Sustainable Development Goals (SDGs) 
We use the United Nations Sustainable Development Goals (SDGs) as a guideline for our business. There are three SDGs that are specifically relevant for the healthcare sector and pharmaceutical industry.  
Positive influence of medicines  
Fostering the health of people by access to medicines
Fostering the well-being of employees by occupational health protection
Consumption of resources and energy for manufacturing    
Balance growth with sustainability while advancing people's health
Utilize metrics, science, and technology to address environmental impact
Carbon emissions from production  
Aggressive global push for net neutrality
Many industry corporate goals in the pharmaceutical industry include carbon neutrality by 2030
The foundations of our sustainable healthcare solutions are:  
Technical expertise 
Capabilities to produce HPAPI/complex APIs in a safe environment 
Know-how to offer innovative solution 
At Evonik Health Care, we have committed to improving the environmental footprint of chemical synthesis. Our goal is to be carbon neutral in Scope 1 and 2 emissions by 2030. We will do this by using green energy, improving efficiency and implementing the Green Chemistry principles in our daily work. 
The Goals of Evonik Health Care for 2032

100 percent reduction (carbon neutrality)

Scope 1 and 2 emissions

Direct and owned indirect emissions

17 percent reduction of absolute vs 2021

Scope 3 emissions

Indirect emissions – occurring in the value chain – upstream and downstream
Sustainability throughout the pharma lifecycle
There are numerous opportunities to improve the sustainability from start to finish of a product's lifecycle. These can be summarized in the following steps:
Process Mass Balance
Green Chemistry Principles
Product Handprint
Reagent selection
Catalyst screening
Smart registration commitments
Reduction of solvent volumes
Reduced isolations, purifications, and dryings
Maximizing batch sizes
Minimize waste streams and product losses to waste streams
Maximize overall yield and control of impurity formation
Debottlenecking analysis
Preferred use of green solvents and reduction of solvents
Solvent recovery or recycling
Recovery of catalysts and precious metals
Monitoring and tracking of energy consumption
Green energy sources
Offsite brokering of waste streams
Incineration vs landfill
Replacement/second-generation and market exit
When a customer comes to us with a request or an idea about how to improve sustainability, we can develop this in our labs and scale this up within Evonik's assets. Examples of accomplished sustainability improvement programs include: optimization of solvent utilization, catalyst sectection and optimization, replacement of chiral resolution by asymmetric chemocatalysis and organocatalysis, as well as switching from a batch to a continuous process to improve the safety of highly energetic reactions such as Grignard reactions. Over the past 10 years, we have jointly developed and scaled up continuous Grignard reactions, Grignard additions and Kumada couplings with partners in the pharmaceutical industry. Another example is our manufacturing process for lactide, which is used in our biodegradable RESOMER® pharma polymer excipients. This process initially used toluene but it was switched to the green solvents isopropanol and ethyl acetate and the raw material lactic acid produced from renewable feedstock. 
Our goal for new processes is to adopt a "first time right" approach to avoid manufacturing batches with a failing out-of-specification (OOS). This ensures that a scale-up in the plant does not generate unnecessary waste, costs and extend delivery times. This goal can be achieved by sufficient process understanding, applying the Green Chemistry principles, and using monitoring methods and process analytical tools (PAT).
Waste reduction and solvent recycling
Solvents contribute significantly to greenhouse gas emissions in pharmaceutical manufacturing. By reducing solvent and reagent use through selection, development and implementation of novel technologies, pharmaceuticals can therefore be manufactured more sustainably.
Methyl isobutyl ketone (MIBK) is used as a solvent in the production of an active pharmaceutical ingredient at large scale. In the past, this solvent was disposed.
Since October 2021, this solvent is now being recycled locally.
Although it is not possible for Evonik to use the solvent again for pharmaceutical processing, the recycled solvent is being used in other industries.
At our Nanning site in China we adopt the same approach – here the solvent is taken back by the supplier.
Improving sustainability by reducing the use of organic solvents
Replacing organic solvents with greener reaction media and novel technologies is another approach to improving the sustainability of pharmaceutical manufacturing processes. Evonik has teamed up with Professor Bruce Lipshutz of the University of Santa Barbara on a pioneering micellar technology called Chemistry in Water, which reduces the need for organic solvents in organic reactions, resulting in waste reduction during chemical production. Read about Chemistry in Water in more detail here.
The use of green solvents and those originating from renewable feedstock or made by artificial photosynthesis, along with increased recycling of solvents all provide great alternatives to traditional solvents made from fossil resources. Learn more how green chemistry is created at Evonik here.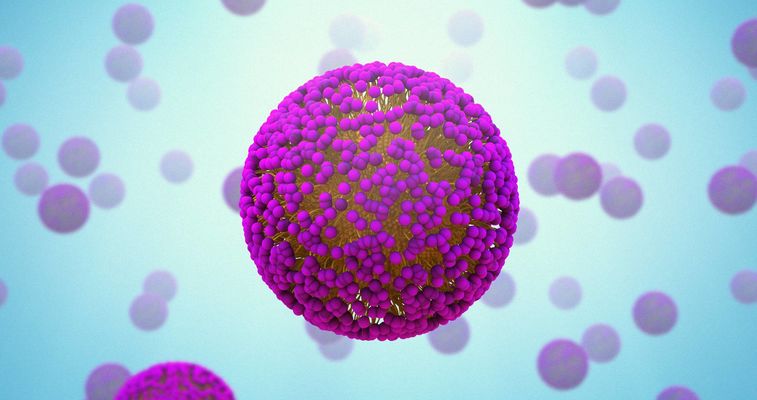 Sustainable chemical synthesis using Chemistry in Water
Reducing the footprint of chemical synthesis using the power of water. Chemistry in Water uses surfactant-forming microscopic spheres (micelles) in water which function as nanoreactors. These enable organic reactions, which are generally run in organic solvents, to be performed in water. ... MORE
Reducing waste through green process design and green engineering principles
Applying emerging technologies and process analytical technologies (PAT) can significantly help reduce waste. We are also focusing on recovering precious metals by organic solvent nanofiltration. Find out more about how we are using membrane technology for palladium recovery on our Catalysis website or by downloading our case study.
You can also read more about our efforts to make pharmaceutical manufacturing more sustainable in the following articles:
Evonik would love to be your partner in driving sustainability in your manufacturing processes! Please contact us if you would like to learn more: healthcare@evonik.com