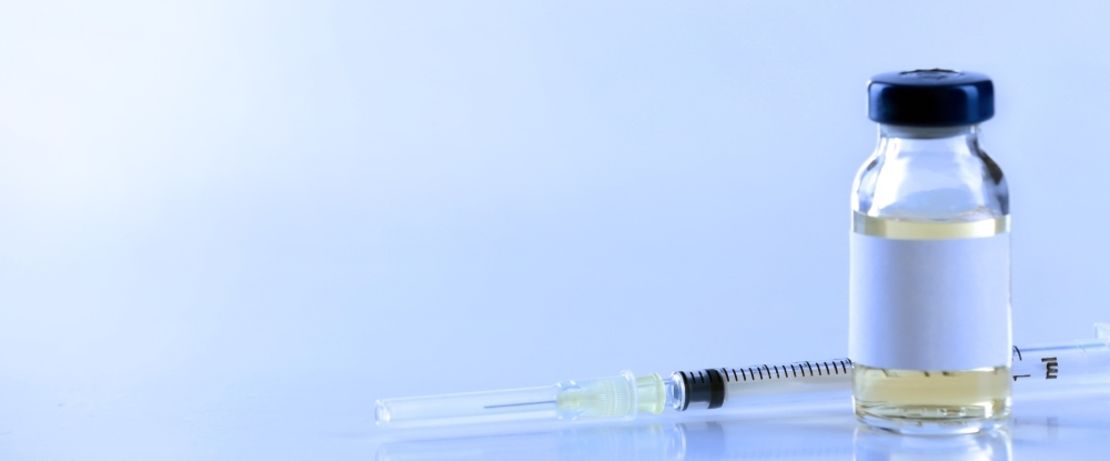 A global development partner and solutions provider for parenteral drug delivery
An integrated parenteral drug delivery portfolio of functional excipients and CDMO services
Evonik is one of the world's leading CDMOs for parenteral drug delivery. For complex parenteral drug products designed for systemic, targeted or localized delivery, we are uniquely positioned to serve as a global development partner and solutions provider. Our parenteral drug delivery portfolio includes the market-leading RESOMER® portfolio of functional excipients, as well as contract manufacturing services for your own proprietary excipients. Our CDMO services include the formulation development, process development, GMP drug manufacturing and aseptic filling of drug products that utilize polymeric or lipid-based delivery technologies. This integrated portfolio of excipients and CDMO services for parenteral drug delivery has helped countless customers to help their patients by transforming small molecules, peptides, proteins, nucleic acids, synthetic vaccines and other drug substances into high-performance medicines. Regardless of the R&D, clinical or commercial stage of your drug product, our expertise, portfolio, high-quality sites and strong regulatory track record can help to reduce project risk, improve supply security and generate powerful brand differentiation. 
RESOMER® excipients for parenteral drug delivery
The RESOMER® portfolio of bioresorbable polymers are the preferred excipient for the pharmaceutical industry and the optimal solution for the controlled and specific administration of parenteral drugs for durations of up to 18 months. This broad portfolio of standard, specialty and custom products for parenteral controlled release has earned an excellent reputation for safety, quality and supply security over more than 30 years of commercial use. In addition to more than 20 high and low molecular weight homo-polymers, co-polymers and PLA-PEG co-polymers that are available as standard grades, we can generally provide multiple customization options to address your specific property requirements, as well as other process technologies that enable extremely tight and solid product specifications. Other specialized excipient solutions for parenteral controlled release include polymers with ultra-low tin content for sensitive APIs and sterile PLGA polymers to streamline aseptic processing.
Looking for information compiled in one document? Our brochures offer an overview of relevant details in just a few pages.
CDMO excipient services for parenteral drug delivery
Following the recent expansion of our cGMP manufacturing sites in the U.S. and Germany, pharmaceutical companies can now outsource the production of their proprietary excipients for parenteral drug delivery to the industry's foremost expert. These CMO services, which include the synthesis and purification of polymers from pilot-scale to large-volume commercial scale, can help customers to improve supply security and ensure consistent batch-to-batch quality. Our expertise can be leveraged for use across a wide range of polymerization platforms including suspensions, solutions, emulsions and bulk polymerization.
Formulation development and drug product manufacturing services for parenteral drug delivery
We provide a broad, fully integrated portfolio of CDMO services for the development, cGMP manufacturing and aseptic filling of complex parenteral drug products. As a market leader across more than six drug delivery technology areas including polymeric microparticles, nanoparticles, micelles, implants and lipid nanoparticles, we can provide expert support throughout the formulation and process development of a range of drug substances intended for systemic, targeted or localized delivery. In addition to the formulation, process and analytical services from feasibility studies to scale-up that are available at our parenteral drug delivery sites in the U.S., Canada and Germany, we can also support you in the cGMP clinical and commercial manufacturing of your drug products, and their aseptic filling into vials as powders, liquids and suspensions.
Liposome extruders, micro-mixing and other process technologies for parenteral drug delivery
In addition to our market-leading excipients and CDMO services for parenteral drug delivery, we also provide best-in-class liposome extruders and other technologies for rapid, reproducible and scalable lipid manufacturing. Our LIPEX® extruders have been used in liposomal drug product manufacturing for more than 30 years. Designed to create homogenous populations within any requirement for detergents and solvents, LIPEX® extruders are available in a range of sizes to meet your batch requirements from R&D through to commercial supply. We also provide a range of other technology solutions for liposome manufacturing including micro-mixing / microfluidics.
SUBSCRIBE TO OUR PARENTERAL DRUG DELIVERY MAILING LIST
AND STAY UP TO DATE
Complete this form to receive updates on the latest news and information related to our parenteral drug delivery solutions and the parenteral drug delivery industry.