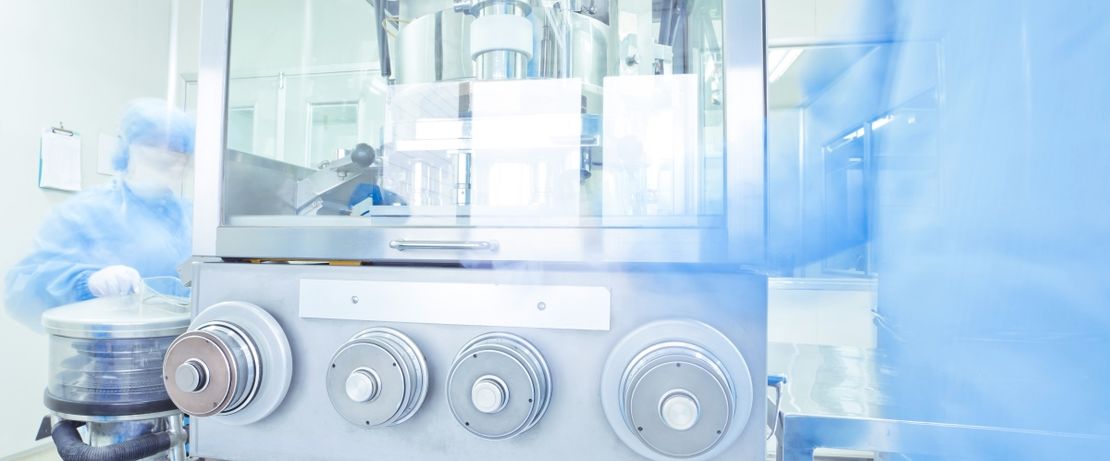 Evonik is one of the world's leading CDMO for complex parenteral drug products
A broad CDMO portfolio of parenteral drug delivery technologies, formulation development, manufacturing and filling services
Evonik is one of the world's leading CDMOs in the pharmaceutical industry for complex parenteral drug products. We bring together decades of expertise across human and animal drug product categories where small molecules and biologics are reliant upon parenteral delivery technologies or polymeric functional excipients for new treatment modalities. Our parenteral CDMO services and solutions can add value at any product development stage including feasibility studies, excipient selection and supply, formulation development, process development and scale-up, clinical supply, QbD process characterization, GMP manufacturing and aseptic filling. By leveraging this broad portfolio of CDMO services, we can help ensure parenteral drug products, including those with highly potent APIs and controlled substances, are not only safe and efficacious, but can be efficiently reproduced at any clinical and commercial scale. 
Our CDMO portfolio includes more than six parenteral drug delivery technologies
Evonik has established strong core competencies across more than six drug delivery technologies that are utilized with complex parenteral drug products. The breadth and versatility of this portfolio uniquely positions us to serve as a CDMO partner that can select the perfect technology to match your specific drug, formulation and application requirements. For polymeric-based parenteral drug products targeted for systemic or local delivery across a range of administration routes, we can offer a range of technologies include microparticles, nanoparticles, micelles, solid implants and in situ forming implants. Each of these dosage forms can be combined with various excipients and process technologies to match your target release profile over duration periods from days or weeks to more than a year. For lipid-nanoparticle (LNP)-based drug products, we have three decades of liposomal expertise across a range of areas including nucleic acids, cytotoxic and high potency substances for therapeutic areas such as oncology, and synthetic vaccines.
Looking for information compiled in one document? Our brochures offer an overview of relevant details in just a few pages.
CDMO services for the parenteral formulation and process development
We are one of the few global CDMOs that can apply a broad range of functional excipients, drug delivery and product-by-process technologies to create drug products that match specific release profile and administration requirements. Development-stage appropriate Quality by Design (QbD) and process characterization principles are used to identify and control critical process parameters throughout the development, scale-up and optimization of the drug product manufacturing process for clinical production and commercial supply. A range of formulation and process development services are available to support project requirements from drug discovery through to lifecycle management. To support these CDMO services, an extensive range of analytical methods and tests can be leveraged to support formulation characterization and for validation to ICH guidelines.
CDMO services for the cGMP manufacturing of drug products
As a global CDMO leader for parenteral drug products, pharmaceutical customers can rely upon our cGMP manufacturing facilities in the U.S. and Canada to provide quality and supply security. We can leverage our strong technical knowhow of the critical process parameters that impact product performance to ensure effective scale-up from benchtop to commercial supply. Our multi-purpose, FDA-inspected facility in Birmingham, Alabama features an extensive network of labs and cleanrooms to support high-quality cGMP clinical and commercial manufacturing of a range of parenteral drug products including microparticles, nanoparticles and implants. Full process development, engineering and scale-up support are provided with aseptic processing conducted in Grade A isolators. Our recently expanded Vancouver facility in Canada specializes in the cGMP manufacturing of lipid nanoparticle-based drug products to support entry into early-stage clinical studies. A range of process technologies for drug product manufacturing are available including continuous microencapsulation, precise hot melt extrusion, lipid extrusion, microfluidics and micro-mixing.
A range of parenteral CDMO services for the aseptic filling of liquids, suspensions and powders into vials
Our cGMP CDMO facilities in Birmingham, Alabama and Vancouver, Canada can support the aseptic filling of parenteral drug products in powder, liquid and suspension form into vials across a range of clinical and commercial batch sizes. Aseptic filling occurs in ISO 5 (Grade A) isolators, with facilities designed for use with highly potent products (> 0. 1 ug / m3) and controlled substances (Schedule III-V). A versatile combination of aseptic filling lines is available to support your specific batch size and drug product requirements. A new automated, highly modular commercial filling line suitable for vial sizes up to 50mL features integrated segments for washing and sterilization, filling, lyophilization, crimp and seal, and external vial washing. A range of other aseptic lines suitable for clinical scale batch sizes are also available for use with liquids, suspensions and powders.