Your Global CDMO for Formulation and Process Development of Complex Parenterals
Safer, more efficacious and scalable drug products made possible by Evonik's formulation development services
Parenteral drug products are becoming more specialized and personalized. By collaborating with a contract development and manufacturing organization (CDMO), you can benefit from formulation development and technology expertise early in the drug development process. Such collaboration helps ensure that drug products, including drug delivery products, are designed to be safe, efficacious and reproducible.
When you partner with Evonik, you benefit from over 40 years' experience in the formulation and process development of polymeric and lipid-based drug products. We offer a broad range of competencies in drug delivery and product-by-process technologies, helping you to explore multiple formulation development pathways and determine the best approach for your specific API, product profile and administration requirements.
Your formulation development partner to enable and differentiate your drug product
We work with pharmaceutical and biopharmaceutical companies to develop diverse human and animal drug products, including those comprising highly potent APIs (HPAPIs) and controlled substances (Class III-V).
As a leading global CDMO, we have extensive expertise across a wide range of drug substances including small molecules, nucleic acids (mRNA, siRNA, oligonucleotides), proteins, peptides, antibodies and vaccines. Whether your administration route is intramuscular, intravenous, subcutaneous, intravitreal, intradermal, or local delivery, we can help.
We have worked with customers on parenteral products for:
Oncology
Rare diseases
Ophthalmology
CNS
Orthopedics
Metabolic diseases
Obesity
Veterinarian applications
And more…
CDMO formulation development services from drug discovery through lifecycle management
Our CDMO formulation services are designed to ensure the success of your drug development program. Let our experienced team of professionals help optimize your drug formulations and reduce your development time.
For pre-clinical stages we offer formulation services for:
Feasibility studies
Prototype formulation design for in vivo screening
Developmental stability studies
Process identification development studies
Selection of a lead formulation candidate
Preparation of test articles for IND-enabling toxicology studies
Finished drug product stability studies
For human clinical trials we offer a range of additional CDMO services including:
Formulation optimization and lifecycle management strategies
Formulation process optimization and scale-up
Process Performance Qualification (PPQ)
Technology transfer and scale-up
cGMP production and filling
Throughout the entire process, we use a stage-appropriate Quality by Design (QbD) approach, together with process characterization principles, to identify and control critical parameters that can be applied across the development, scale-up and optimization of the drug product manufacturing process.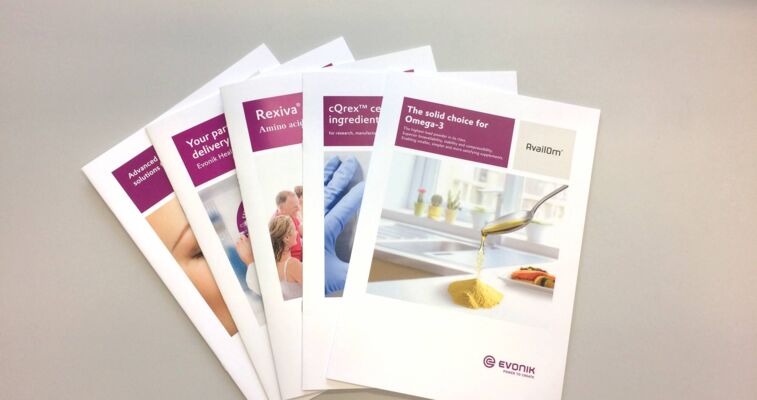 Looking for information compiled in one document? Our brochures offer an overview of relevant details in just a few pages.
CDMO formulation development services to generate the project outcomes you require most
In addition to formulation development projects for extended-release drug products for systemic delivery, we also specialize in localized drug delivery including for the eye, joints, tumors, sinus or spine. Formulation outcomes that we routinely provide to customers include gene and disease-site targeting, improving drug uptake at the target site, enhancing solubility and bioavailability, reducing dose volume or needle size, increasing efficacy, enabling targeted drug delivery and distribution, and decreasing the risk of side effects for improved safety.
As our partner, you benefit from our market-leadership in the design, development and customization of RESOMER® and LACTEL® bioabsorbable polymers to ensure your selected excipient is appropriate to the API and target release profile.
Get in touch with us to find out more about how we can fulfill your formulation needs for your parenteral drug project.