YOUR TRUSTED SOLUTIONS PROVIDER FOR DRUG SOLUBILITY ENHANCEMENT 
THE DRUG SOLUBILITY SPECIALIST FOR POLYMERIC CARRIERS, AMORPHOUS SOLID DISPERSIONS (ASD) AND PARTICLE-ENGINEERED DISPERSION PRODUCTION 
Almost half of currently marketed drug products, and around 90 % of those in clinical development are associated with poor drug solubility or permeability. A multitude of factors can affect drug solubility including molecular weight, lipophilicity, solid state, particle size or surface area, drug concentration and disintegration time of the oral solid dosage form. Evonik has decades of expertise in helping customers identify the right polymer, process technology and formulation solutions to successfully formulate APIs with poor solubility and increase the bioavailability of oral drugs. 
A SOLID DISPERSIONS LEADER FOR IMPROVED DRUG SOLUBILITY 
Amorphous solid dispersions are widely recognized as one of the most important and fastest growing technologies to address poor drug solubility. Our global formulation experts at Evonik Health Care support development projects from carrier screenings to clinical programs. Based on comprehensive knowledge in the field of solubility enhancement and thousands of trials in Evonik labs, our formulation and application experts are your reliable partner for finding the right carrier, choosing the best process technology, and setting up the process for new drug developments. 
OUR UNIQUE PARTICLE-ENGINEERING APPROACH FOR SMALL MOLECULES 
As of March 2022, we offer a new solubility enhancement technology and service package for small molecules used in oral drugs that are particularly challenging to dissolve. EUDRATEC® SoluFlow is the latest addition to Evonik's platform of oral drug delivery technologies for targeted release. This process technology and service package turns poorly soluble drugs into free-flowing amorphous solid dispersions. These can then easily be compressed into tablets or filled into capsules, reducing the number and complexity of post-processing steps. The unique emulsion-based process uses standard pharma equipment to manufacture uniform microparticles that have a controlled target size and are produced at high yield. As pharmacokinetic performance is highly dependent on formulation and process, it is also possible to use this technology to improve the pharmacokinetic performance of drugs.  
EUDRATEC® SoluFlow enables a seamless transition from pre-selection of an API to clinical formulation and then commercial manufacture. We can use this unique technology to design powders under controlled conditions with precise particle size and shape, optimize manufacturing processes for stress conditions and process steps, and scale from early preclinical development to production scale with mathematical scaling models.
EUDRAGIT® POLYMERS HAVE EXCELLENT CHARACTERISTICS TO ENHANCE DRUG SOLUBILITY 
Our EUDRAGIT® functional polymers have well defined processing characteristics that make them ideal for improving drug solubility. For spray drying, they are lightly soluble in common solvents and show excellent powder compressibility. For hot melt extrusion, they have excellent thermoplastic properties and broad miscibility with APIs and other excipients. All relevant down-streaming options including strand granulation and micropelletization are also available in our labs. Based on its known use in conventional wet granulation processes EUDRAGIT® can also be used in alternative processes to increase drug solubility such as top-spray granulation.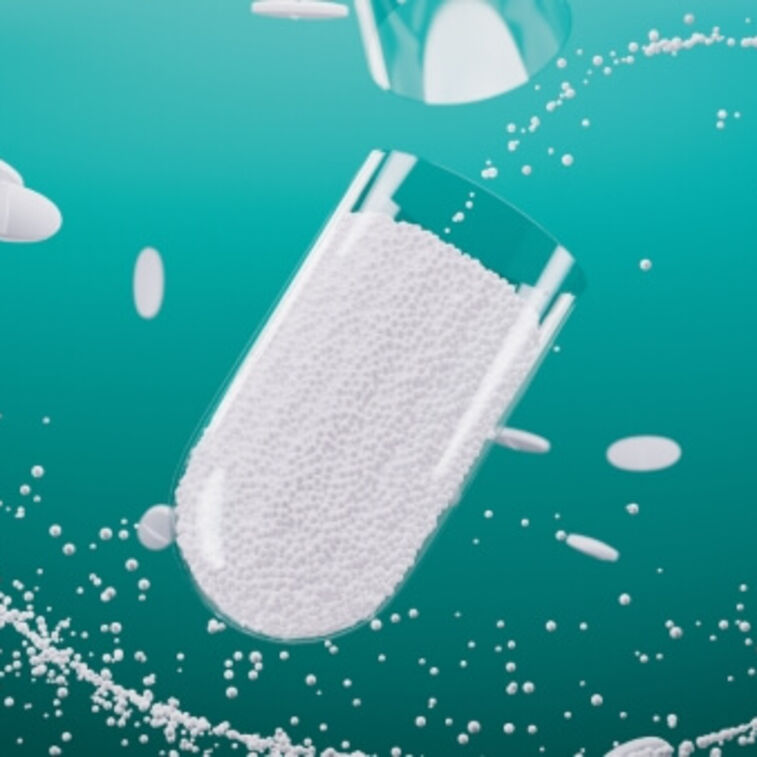 Almost half of currently marketed drug products, and around 90 percent of those in clinical development are associated with poor drug solubility or permeability.
This whitepaper is part one of a twopart series on solubility enhancement. Here we discuss the basics of solubility enhancement and the formulation and manufacture of products that enhance solubility. We also address common questions on the topic.
A PROVEN RECORD OF SOLUBILITY ENHANCING CHARACTERISTICS 
The cationic EUDRAGIT® E polymer and the anionic EUDRAGIT® L 100 and EUDRAGIT® L 100-55 polymers have proven to be very strong solubility enhancing carriers in the formulation of amorphous solid dispersions. These polymers show a very strong solubility enhancing effect and can be processed with all common technologies such as spray drying, hot melt extrusion (HME) and top-spray granulation.
MAKING A DIFFERENCE WITH DRUG SOLUBILITY SERVICES AND PREDICTIVE SYSTEMS 
To optimize bioavailability, enable higher drug loadings, improve stability, and minimize development costs, it is of paramount importance to select the right processes and functional excipients at early development stages. That is why in addition to the strong drug solubility expertise available on our technical teams, we recommend the use of solvent- or melt-based miniaturized screening tools to identify the best carrier, a suitable drug polymer ratio, get a first idea on the solubility trend in relevant dissolution media and learn about stability of the system early on with only very small amounts of API.