A Preferred Partner and Global Leader for Oral Drug Delivery Systems
Oral drug delivery systems to optimize drug performance with superior targeting outcomes
As the market for oral medicines continues to become more specialized and personalized, you need a partner for oral drug delivery systems with the technical expertise and technology portfolio to create long-term value. Many of the world's largest and most innovative pharmaceutical companies trust Evonik to develop, customize and supply innovative, highly flexible oral drug delivery systems that can enable, enhance and differentiate their small molecules and biologics. In addition to being a market leader for oral functional excipients over more than 60 years with best-in-class formulation services, we have established an extensive portfolio of patent-protected and commercially feasible oral drug delivery systems that are available for narrow licensing. Our extensive capabilities across coating technologies, melt extrusion, matrix formulation and the development of multiple-unit dosage forms can also be leveraged to address other specific medical or regulatory needs that require advanced formulation solutions.
A broad, flexible portfolio of oral drug delivery systems
We have established an extensive portfolio of oral drug delivery systems that is designed to generate superior targeting outcomes. Some of these oral drug delivery systems enable high-precision delivery of an API to the colon. Others are targeted to generate significant formulation outcomes across areas including alcohol resistance, improving the oral bioavailability of biologics and peptides and time-controlled release. All of these oral drug delivery systems are designed to be readily combined with EUDRAGIT® polymers as either single or multiple layer coatings. They may also be potentially combined with other excipients, substances or API layers to address specific target release profile requirements. Each oral drug delivery system is program ready, with in vitro and in vivo studies and robust, scalable specifications for use across target application areas. They are designed for seamless integration with standard manufacturing equipment and process technologies.
Oral drug delivery systems for high-precision delivery to the colon or upper small intestine
The ileocolonic region has become a highly attractive environment for sensitive small molecule or biological drugs such as peptides and proteins oral medicines. However highly specialized oral drug delivery systems can be required to address specific API and formulation requirements. In addition to having relatively low levels of proteolytic activity, digestive enzymes and diversity, the colon is highly responsive to absorption enhancers and is ideal for long residence times. Evonik has established a strong, flexible portfolio of functional polymers and oral drug delivery systems within the area of colon targeting. Each of these pH, time and microbial-dependent technologies are clinically proven and highly customizable, providing pharmaceutical companies with attractive options for formulation development, scale-up and launch.
Phloral®, a single film coating with a dual action mechanism that combines a pH triggered polymer with a polysaccharide
DuoCoat®, a dual-layer coating of enteric polymers with an inner layer customized for rapid dissolution in the ileocolonic region
EUDRATEC® COL, a dual-layer of pH triggered and time-controlled polymers for multiparticulates to boost bioavailability and reduce daily intake
The proximal region of the small intestine has a narrow absorption window, requiring enteric protection followed by rapid, homogeneous release. EUDRATEC® Fasteric is an advanced oral drug delivery system that can enable rapid drug release at a precisely defined pH level between 3.0 and 5.5 or more. On average, 90% of the dose is release within 30 minutes at the target pH. Click here for more information.
Oral drug delivery systems for biologics and peptides
While pharmaceutical proteins and peptides such as those in the BCS Class III often have excellent solubility, their relatively poor levels of permeability can result in bioavailability challenges. Due to this poor bioavailability, as well as other issues including stability and a short plasma half-life, proteins and peptides have traditionally been developed for parenteral administration. With the development of EUDRATEC® PEP, Evonik has created a modular platform technology to improve the oral bioavailability of peptides and proteins, as well as small and medium sized biopharmaceuticals. Designed for use in multiparticulates or mini-pellet dosage forms, the oral drug delivery system creates attractive opportunities to improve patient compliance, reduce manufacturing costs and improve product differentiation. A variety of synergistic modules with different functionalities, including gastrointestinal targeting, enzymatic protection and absorption, can be efficiently combined in each microparticle, to overcome specific physiological challenges and ensure proper bioavailability.
Oral drug delivery systems for alcohol resistance
The presence of hydro-alcoholic solutions in the stomach can trigger rapid dissolution of the functional coating for delayed and extended formulations, resulting in alcohol–induced dose dumping (ADD). To improve rates of patient safety and ensure that target release profiles remain consistent, Evonik has developed an advanced oral drug delivery system known as EUDRATEC® ADD. The dual-layer coating technology for multiparticulates and tablets provides protection with up to 40% alcohol and complies with strict FDA and EMA regulatory guidelines for products including opioids and amphetamines.
ORAL DRUG DELIVERY SYSTEMS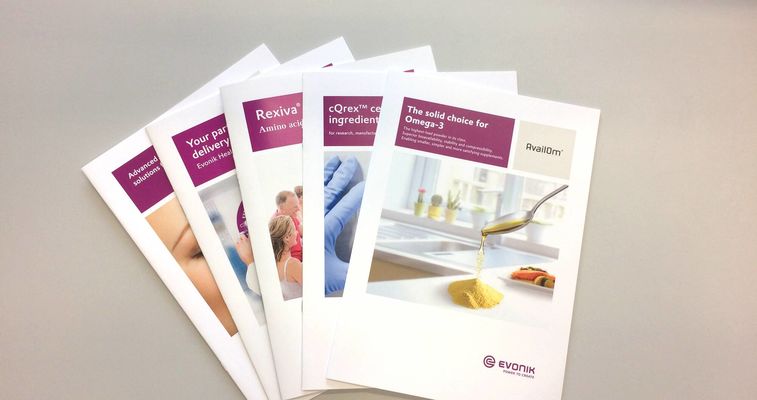 Looking for information compiled in one document? Our brochures offer an overview of relevant details in just a few pages.